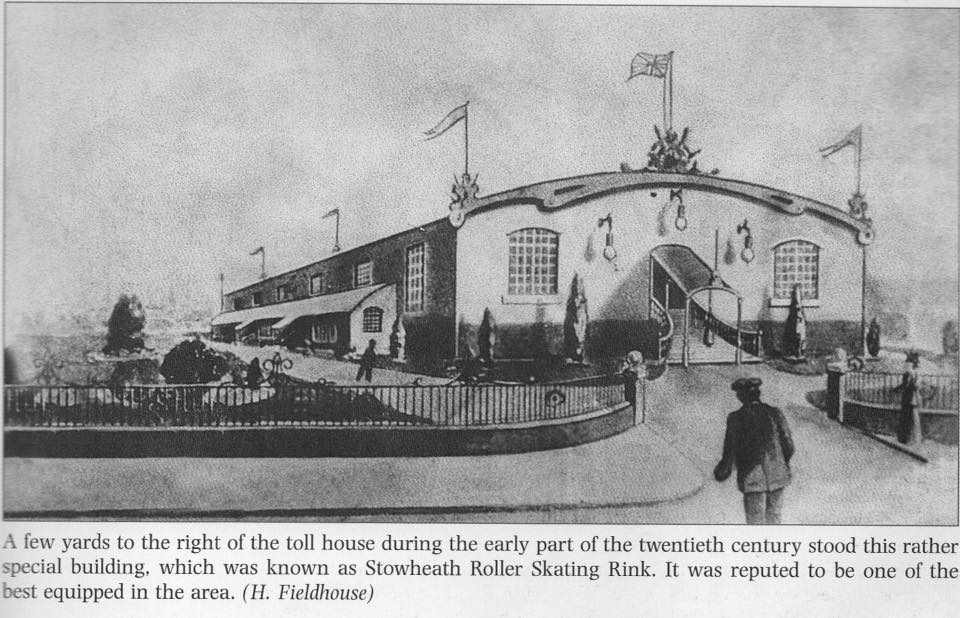 Click picture for larger version
Fact !
Information received from Megan at Black Country Memories Club.
The rink did exist and was indeed near to the toll house at Stowheath. In 1910 Joseph Sankey held a tea party there for his sons coming of age.
So far we have discovered this Rink certainly did exist, and it was located near Hall Park Street. It appears it was active in 1910 and anecdotal information suggests it was still in use up to the 1930's since a 94 Year old remembers skating there.
What's so intriguing is why there's so little information about it and so few seem aware of it's existence.
If you or anyone you know has any information about it please let me know.